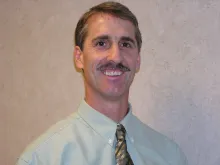 John F. Schultz, D.C.

Past or Present Member of:
American Chiropractic Association
Colorado Chiropractic Association
Connecticut Chiropractic Association
Foundation of Chiropractic Education Research

Dr. John Schultz was raised in Longmont, Colorado and graduated from Adams State College with a BA in Psychology. He later earned his Doctor of Chiropractic degree from Los Angeles College of Chiropractic and began practicing in Norwich, Connecticut. After 15 years of successful practice he returned to Longmont where he could enjoy the Rocky Mountains with his friends and family. Dr. Schultz enjoys hiking, biking, snow skiing, and water skiing.


Graduated:

1984 BA Degree, Psychology - Adams State College, Alamosa, CO - Cum Laude, Deans List, National Honor Society
1988 DC Degree - Los Angeles College of Chiropractic, Whittier, CA - Cum Laude, Delta Sigma, Deans List, National Honor Society, Clinical Internship at Whittier Clinic LACC

Professional History:

April 1989 - October 1989 Associate Chiropractic Physician with Dr. Vincent Woods in Putnam, CT
November 1989 - December 2003 - Practicing Chiropractic Physician in Norwich, CT
2004 to present - Practicing Chiropractic Physician in Longmont, CO

Post Graduate Education in:

Acupuncture - FIAMA
Chiropractic Rehabilitation - CCRD
Disability and Spinal Impairment Rating
Neurology
Nutrition
Orthopedics